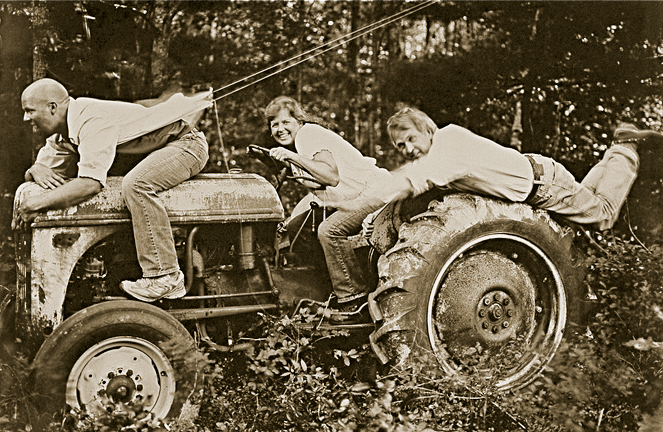 Photo: Kari Wehrs


Reputation matters. Always has. Always will.
When you purchase items from LundPhotographics, what do you get? Well, it goes way beyond just buying a product. You're investing in innovative, unique designs that you won't find anywhere else. Why? Because we think them up right here, and then we make them. This is why we know the product inside and out and can make design changes based on your feedback! Isn't this the way it's supposed to be: quality products, functionally designed with an eye for aesthetics, and field tested by the people who use them? Of course it is!
When I first started working with collodion, I couldn't find decent gear that was well constructed, good looking, comfortable to handle, and enjoyable to use...so I began making my own. Soon, friends started asking me to make gear for them as well...and word spread... odds are you heard about us the same way; through the recommendation of a friend. To us, that's very important, you're not just a customer at LundPhoto, you're part of our family of friends.
Being a photographer/engineer, I enjoy blending the best of both worlds together to design and make the unique products you find on these pages. I personally use all of the gear you find here, and if we don't like it, we don't sell it. So, if you have any questions, or just want to chat with someone to learn a little more about it, let me know!
The thing I enjoy most about all of this, are the wonderful new friends I've had a chance to meet in the world of collodion photography. You guys are amazing! I've never seen such boundless enthusiasm and love for a craft such as this. I truly appreciate your kind support!

Niles
Founder, LundPhotographics
Photo: Cotton Miller


There are few things in life more fun and rewarding than working with friends; a conclusion I've drawn time and time again since I began working here.
In my free time, I enjoy gardening, funny internet videos, and cooking.

Jared
Photo: Jared Chambers


Location:
LundPhotographics
207 Chapel Road,
Waldoboro, ME 04572